As many readers may note, we at Margin of Error tend to think of the world within a Bayesian framework. That's not exactly unique: most of the prominent forecasters think of probability more as Bayesians than as Frequentists.
This morning, XKCD decided to wade into the debate: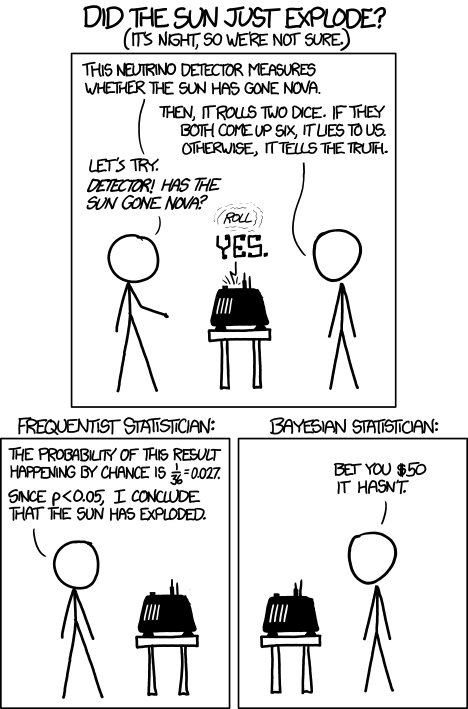 I know which bet I would take. How about you?